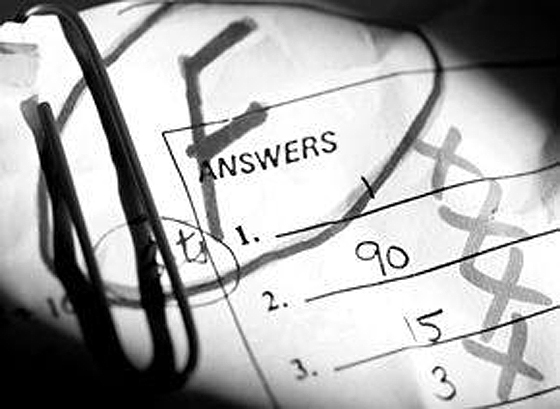 When I was in high school, the first class I ever took my freshman year was Health. It was my first period of the day, a required credit to graduate, and the easiest one semester course you could possibly take during your high school tenure.
And I failed the class.
I'm not proud of it. I don't even have any excuse for why I did. I guess part of the problem was that our teacher didn't collect all the homework to grade until the very end of each quarter-- which meant that I, a Level 5 Procrastinator, inevitably put off doing any of the work until the night before it was all due, only to realize I'd misplaced a majority of the handouts and only completed a third of them at most. My only-slightly-above-test-scores couldn't salvage my grade.
The failing grade sucked, but I mostly forgot about it until just before my senior year, when my guidance counselor informed me I'd have to retake the class in order to graduate. This meant another round of health class. It was scheduled during first period, once again, meaning I got to start my mornings off enduring anti-drug tirades and abstinence lectures I'd already sat through almost four years ago, only this time surrounded by annoying freshmen instead of any of my friends. It was not fun times.
I was almost in danger of not getting the credit once again when my teacher told me I'd had so many tardies that technically I should be dropped from the class, but the administration was so desperate to get me out of there that they waived a few, and in turn I dragged myself to class on time, sat through the speeches, and this time, did the homework and aced the tests and passed with flying colors. (Second time's the charm!)
Some teens can't fathom the idea of failing a class, whether it's due to the goals they've set for themselves to succeed or the fear of angering their parents should they not do well, or both. Some teens don't have academic pressure from home and don't put that pressure on themselves for whatever reason (that was my case). Some genuinely struggle with the material, either due to a lack of support (from teachers or home), or even despite having that support in place.
Failing a class is never fun. But sometimes it happens, and despite the voices coming from all sides hammering into you that not doing well academically in every single aspect all of the time will ruin your entire life, it is not, in fact, the end of the world-- even if it feels like it. It seems these days there are such high expectations to succeed, and it's almost like you're set on a fast track from the time you're twelve all the way until you're filling out college applications. It's a mindset that builds this intense pressure leading you to believe one failure can derail you from being Ivy League bound to working the drive through at McDonald's. Not that doing well in school isn't important-- believe me, if I had to go back and do it all over again, I would not have slacked off nearly as much as I did-- but your entire future post-high school will not ride on a single letter grade.
So here's what I want to know: Have you ever failed in school? A class? An important test? A quiz? Anything?